After completing my college education and working in the stressful world of investment banking I decided it was time for a change. In exploring my next career choice I thought about what I really enjoyed in life, what I spent my spare time doing. I have always been the girl who took extra time finding the perfect outfit to coordinate with my newest pair of heels and lipstick. The girl whose friends always asked for advice on hair and makeup and enjoyed making them up for nights out. A life in the beauty industry was the solution to my problem, finding the right school was my next step.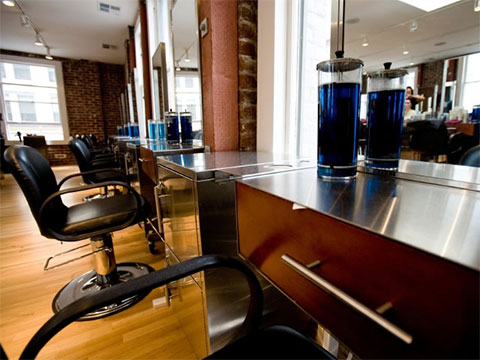 The Cinta Aveda Institute stood out to me for the following reasons and after completing my program I can tell you I hands down made the right decision.
1. The Schedule: 3 days a week for 10 hours a day
I know 10 hours sounds like a long day but its really only 2 hours longer than a normal work day. Only having school 3 days a week gives you the option to work too. Although cosmetology school can be a full-time job, working in a salon, which I've done during my entire time at the institute, has really prepared me for life after beauty school.
2. Working with Aveda:
I attended Chico State University and minored in Business Sustainability. I left college with a strong belief in caring about the world, as well as, what cosmetics I put on my body. Aveda's dedication to natural products, the world in which we live and giving back to the communities, really influenced my decision to attend. Since being a student, I've realized how important my decision to be part of the Aveda system truly is. Beyond their dedication to being a sustainable brand, their name is highly regarded in the beauty and salon industry.
3. The Location: Downtown San Francisco
The Cinta Aveda Institute's location is perfection. Not only is it easily accessible by public transit but the school has a huge clientele base. You see everyone from young college students, to foreigners on vacation, to professionals working in downtown San Francisco. The difference in hair types, textures and services is exponential. The salon floor itself is beautiful. Its clean and open, with hardwood floors, brick walls, and on the 3rd floor of the building.