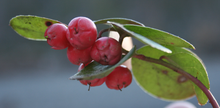 The other day I decided to find out more information about salicylic acid. I was curious about what this popular ingredient actually does. As Esti students we learned that salicylic acid is contra indicated for pregnant women and those with sensitive skin issues. Salicylic acid is mostly found as a featured ingredient in acne care as in the Aveda Outer Peace line and in one of my favorites, the Aveda Liquid Exfolient.
So what is Salicylic acid? Salicylic acid is a peeling agent that causes exfoliation or shedding of the outer layer of skin. Salicylic acid is also used topically in the treatment of acne, dandruff, corns, and warts.
As a beta hydroxy acid (BHA), it has the ability to penetrate into the pore (AHAs do not), so it can exfoliate inside the pore as well as on the surface of the skin, making it effective for reducing blemishes, including blackheads and whiteheads. Salicylic acid has shown an ability to improve skin thickness, barrier functions, and collagen production, it also functions as an anti-inflammatory and anti-microbial.
Most salicylic acid on the market today is synthesized from petroleum derivatives, traditionally salicylic acid has been derived from white willow bark or wintergreen. Aveda's salicylic acid is naturally derived from wintergreen (methyl salicylate). The partridge berry, or Teaberry, was used by the American Indians for pain and fever. In the nineteenth century wintergreen was considered a cure-all.