For curly hair it is hard to find the right products and way to style. I would know; my hair is infuriatingly curly at times.  I have found the Be Curly styling products from Aveda make my hair quite manageable.  The Be Curly line is designed to give the hair moisture so frizz is controlled and the curls are sleek and bouncy.  All you have to do is wash with the Be Curly Shampoo, Be Curly Conditioner and use the Dry Remedy Treatment mask every third or fourth time you wash your hair.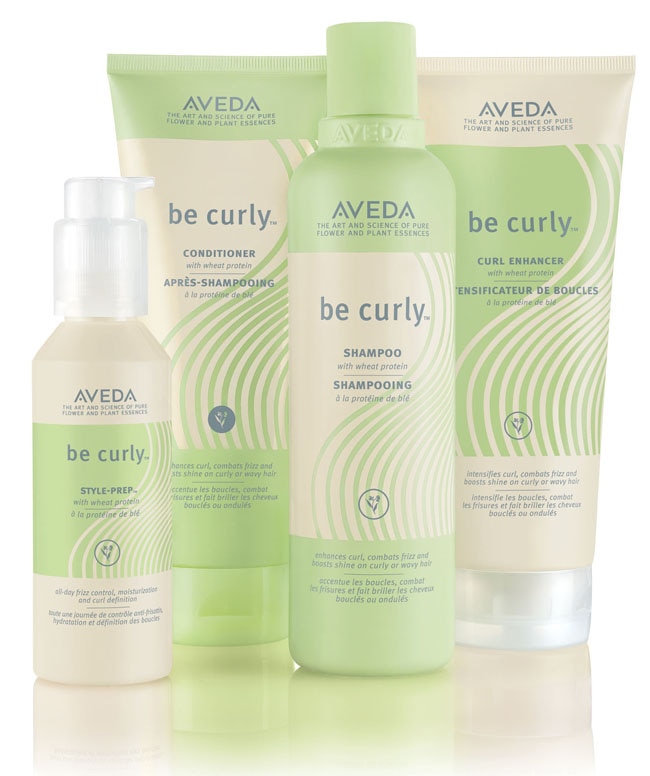 While you hair is towel dried apply a half a dime size amount of the Be Curly Style Prep, then a dime size amount of the Be Curly Curl Enhancer.  If you feel like you need more of either product because you have a lot of hair or it is really long try and keep with the same ratio.  A good thing to do as well is start your product application at the bottom of your hair and move up so you don't get too much at the top and make it look greasy.  Do not mix the products, apply one and then the other.
Section your hair going horizontally, the bigger the sections the looser the curl will be.  Then,  take a vertical section from that horizontal sectioning to make a "box" like section of hair.  Twist the hair around itself, then take another section. You can switch direction as you twist if you want to variate curl pattern.  Continue until all the hair is twisted.
Now, using a diffuser, set the hair in the diffuser attachment and keep it still while you blow it dry.  Movement will create frizz. You can tilt your head to the side and back or even flip your head down so you get volume at the top. When the hair is completely dry shake out the twists gently, and voila you have curls!