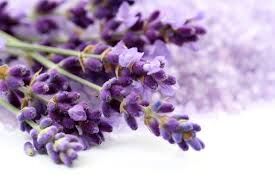 This beautifully-scented herb has been used since ancient times and still remains one of the most loved and revered of all essential oils.
Aromatherapists feel that lavender essential oil is the most versatile because of its many healing properties and considers it one of the best essential oils to have on hand.
Lavender calms anxiety and provides natural stress relief.
Throughout history, people have turned to lavender for all kinds of ailments including acne treatment, skin disorders, digestive complaints, pain relief, and to prevent and treat infections.
LAVENDER HAS BEEN USED FOR:
• Pain relief
• Headaches and migraines
• Muscle aches and sprains
• Menstrual cramps
• Allergies
• Asthma
• Relaxation
• Anxiety
• Depression
• Inducing sleep
• Digestive distress, gas and colic
• Inflammation
• Burns
• Insect bites
• Chicken Pox
• Acne treatment
• Dermatitis
• Insect repellant
• Dry skin
• Muscle relaxant
HOW TO USE LAVENDER ESSENTIAL OIL
Some options for using lavender essential oil are:
Mix 5 to 6 drops of Lavender essential oil to your bath water if you have dry skin.
Diffuse 10 to 12 drops of Lavender into the air during your workday for natural stress relief.
Add 2 drops of Lavender per ounce of your favorite lightly scented, unrefined organic oil (like almond oil or olive oil) for a body oil with all the benefits of lavender for improving your skin, relaxing your mind, warding off insects or helping you sleep.
The unrefined organic oil you choose acts as a "carrier oil" for lavender (or any essential oil, for that matter), which dilutes the oil and carries the beneficial properties into your skin.