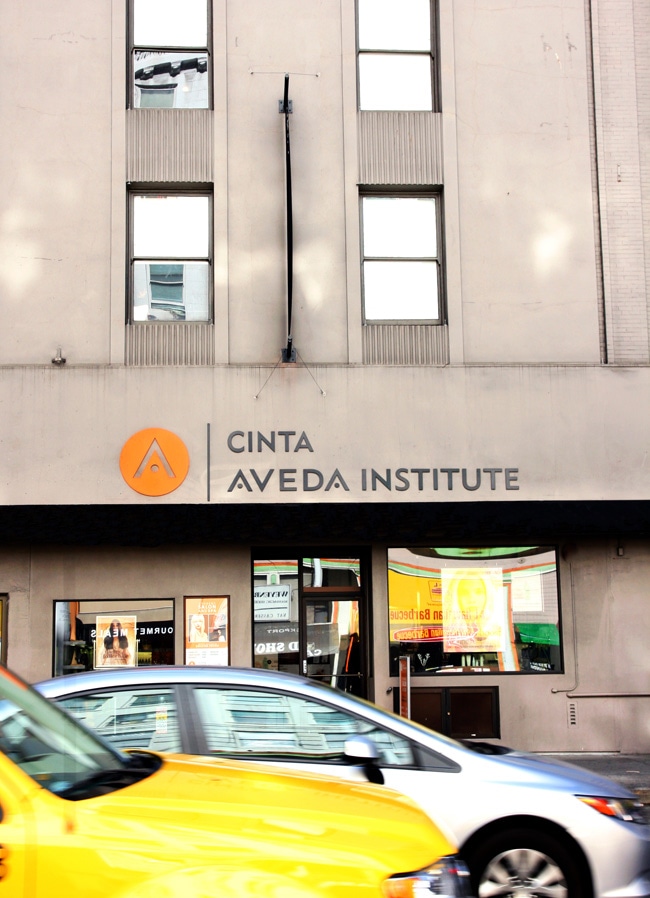 There are many benefits that my classmates and I enjoy about the location of the Cinta Aveda Institute. First of all, it's fairly convenient to commute and my classmates and I come from all different parts of the Bay Area. The easiest way is taking BART via the Montgomery stop, which is  just two blocks away from the school. When we have our lunch break, there are tons of delicious restaurants and cafes, great shopping  in Union Square and the Yerba Buena Gardens are just blocks away!
The location also offers great exposure from the clients that come in, most of them being professional types trying to fit in a brow wax or mini facial on their lunch breaks which in turn, pushes us to stay on our A-game. It's great to experience this hustle and bustle and to be able to get the opportunity to deliver to a more time-constricted and results-driven clientele.  And, with so many salons and spas in the city, it really says a lot about the Institute that we stay busy and that these time-constricted professionals of such a chic city choose to come here again and again.
Last but not least, at the end of the school day it's nice to unwind and have an amazing night in one of the most exciting cities in the world, San Francisco!