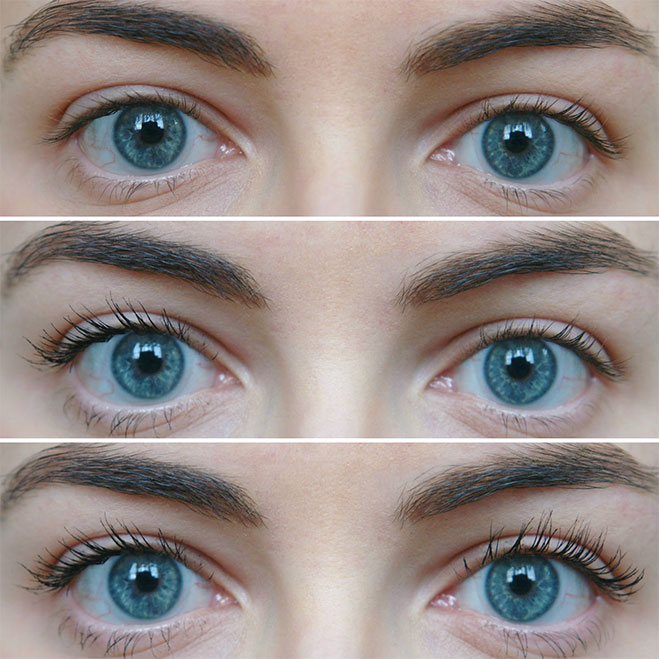 Enhance your lashes with Benefit's Roller Lash. Their newest mascara that offers a Hook 'n' Roll brush, which grabs, lifts, separates, and rolls lashes to their fullest potential. The mascara formula sticks for 12 hours!
Details: easy to remove, contains lash conditioning ingredients such as Vitamin B12 and Serin, water resistant, satin finish, and ink black color. Size: 8.5 grams or 0.3 oz.
Customers who have tried this have said the mascara instantly lifts lashes, making eyes look bigger and more awake. Others have said it curls well enough to skip the lash curler. Some with short, stubby, blonde lashes said there was an immediate change in their lashes once using roller lash; the curl and lengthening aspects of the mascara really do work and there are few to no clumps or flakiness.
Style tip from Benefit Cosmetics: For length and curl, first apply "Roller Lash" to lashes. Then, apply "They're Real!" mascara on top of lashes.
Those of you looking for a mascara to curl, lengthen, and separate lashes should try Roller Lash out! It's $24 of joy in a cute little tube.