Ever since I was in high school I have dealt with acne.  I have tried everything for it, from Neutrogena, Clean and Clear and even a doctor prescribe benzoyl peroxide topical cream. Finally I decided to be an esthetician and came across Cinta Aveda Institute. I had never used Aveda products, so when I saw that they had an acne line (Outer Peace Acne Relief) and an acne facial I was really excited.  After trying both of those combinations together my skin has been better than ever and healthier too. I have learned that there is no cure for acne but it can be treated.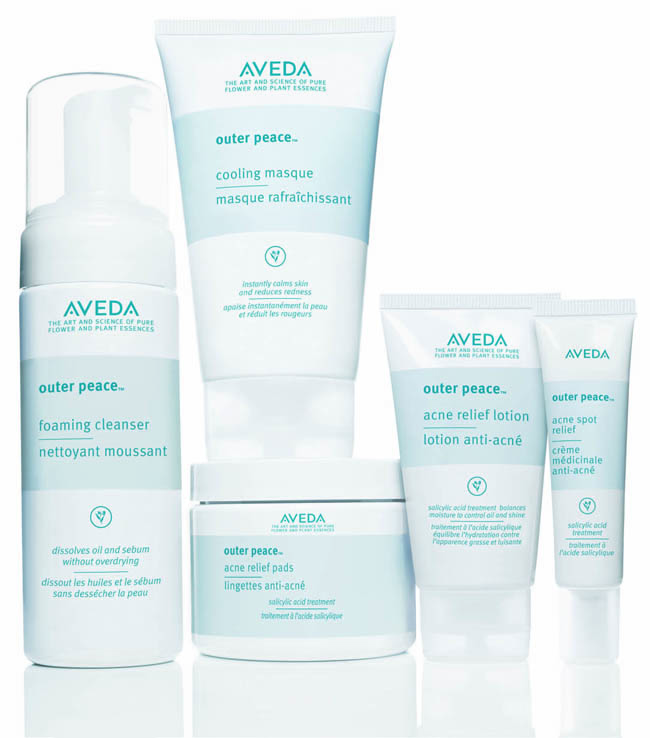 Outer Peace Acne Relief Product Descriptions:
Cleanser : Cleans deep into pores—dissolving oil, makeup and other impurities—without irritation or over drying skin
Acne Pads: Cleanses, exfoliates, unclogs pores—to help wipe out blackheads and prevent new breakouts.
Acne spot relief: Eliminate breakouts—and the bacteria that lead to more—while reducing redness and swelling. Ideal when extra help is called for.
Lotion: Helps clear blemishes—and keep oil under control—while shrinking the look of pores. Balances moisture, so skin's not over dry or shiny.
My results:
I follow this 4-step skin care regimen once in the morning and once at night. It doesn't dry my skin at all. It leaves it smooth and feeling refreshed. I must say I truly love these products and so does my skin. If you have dealt with acne and nothing is working I would definitely try this line.
Tip:
like with all skin care regimens you must follow a strict regimen to get the best results. It might be a little more expensive than drugstores acne regimens but its worth the price.