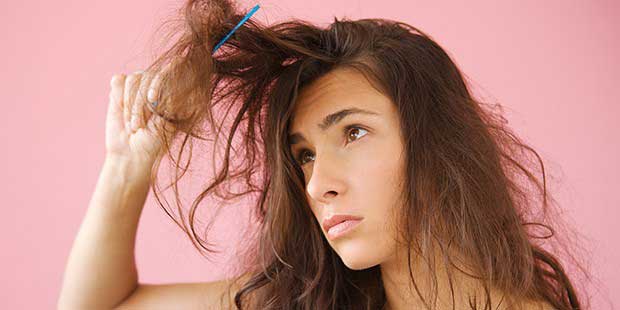 Everybody desires naturally healthy, strong, luminous hair. Why rely on endless searching for a costly "miracle product" to restore your hair, when you can find the answers you're looking for in the foods you eat?
One of a stylist's best-kept secrets to healthy hair isn't which high-end product they squeeze from a tube; but rather a well-balanced diet. With the appropriate amounts of protein, iron, and other key nutrients found in the foods we eat, we can actually treat the overall health and appearance of our hair from a much deeper standpoint—from the inside out.
Magnesium, vitamins B, C, D, E and, most importantly, proteins and iron, are necessary to maintain healthy hair. Learning how to work these elements into your daily diet to coexist with your personal lifestyle will, over time, result in the reconstruction of your hair.
Non-Vegetarians: The best source for protein and iron will be in lean meats such as pork, beef, and fish.
Vegetarians: Non-animal sources for protein and iron include spinach, soybeans, lentils, and cereals containing iron.
As much as well-balanced diets create the condition for healthy hair, poor diets can cause poor hair. Malnourishment, which is generally the result of low-caloric intake from a restrictive diet, can cause dry, brittle, dull hair. "Crash diets" can lead to hair loss due to an insufficient intake of necessary nutrients. Cigarette smoking—and the nicotine in them—also affects hair-health. Nicotine affects the body's circulatory system; if the scalp doesn't have a sufficient blood supply, hair growth can be inhibited.