After almost seventeen months I am finally approaching the end of my time here at the Cinta Aveda Institute. I am so grateful for the knowledge the institute has given me as well as for how much my personal and professional skills have expanded. My experience here from the time I walked in to have my initial interview to now has been overall a great one.
I chose to attend Aveda after looking into a few other schools in the area, and I feel that this was by far the best choice. When I came for my tour everybody seemed friendly and fairly goal-oriented. I loved how clean and neat everything looked and the fact that sold it for me was that I would be using amazing products that I believe in.
I was really excited to start and Kevin, my intro teacher, could not have been more perfect for introducing the basics and the products. I was nervous at first but he is an amazing teacher and I think that he does a great job at keeping everybody feeling comfortable as well as staying on task.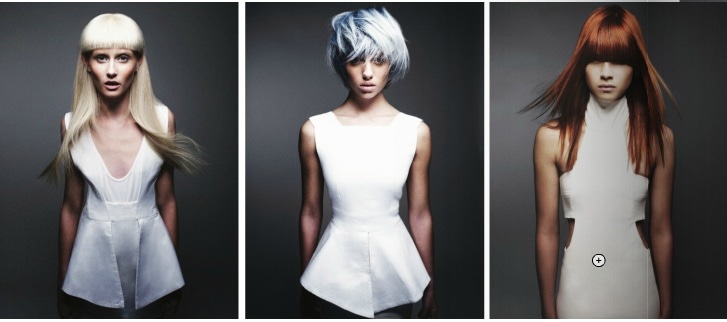 Once I moved to the student floor I learned so much, I can't even believe how much I have learned in such a short time. All the instructors here are very experienced and amazing at what they do. I am so lucky to be learning from such a talented group of people.
The Aveda color line is amazing and even though I am more interested in cutting I love that we can formulate to get the perfect color every time. Starting off with a more complex, customizable line will definitely benefit the Aveda student in the future whether or not they decide to stay with the Aveda family after their time at the institute.
After completing my sixteen hundred hours here I will feel prepared and confident while going into the industry and finding the right salon for me. I still have a lot to learn but the fundamentals that have been instilled in me here will stick with me forever.
Since I am approaching my end date I have been reflecting on my time here and I can honestly say that it has been overall a great time. I have made friends that I know will stick with me for life. I'm not going to lie and say that every moment here has been perfect, I have definitely had my ups and downs, but after all the blood, sweat, and tears I have become a better person and have learned how to work hard and be on time.
The institute has not only taught me how to cut and color hair, but also how to maintain a professional image and a work-friendly attitude. I have grown so much during my time here and I thank everybody who has helped me along the way. I am excited to finally graduate and start my career as a cosmetologist!