As most ethnic women (like me) would say, having thick hair comes naturally for us; volume, weather, and heat are a floating recollection. We use the highest heat to try and flatten out our mane, don't use product with fear that it will poof out, and steer clear of anything resembling humidity. What we fail to realize is we can't keep taking our naturally voluminous locks for granted. Poorly treated hair, no matter what the density, is unhappy hair. I've noticed the clients of mine who have this trend also have a common complaint, "why is my hair thinning out?"

Proper hair care comes in all shapes and sizes. First and foremost, if you keep applying heat to a hair follicle that repeatedly gets this abuse without having any buffers to restore the strength, the hair follicle eventually will become damaged enough to not be there anymore. Of course heat damage isn't the only problem for hair thinning / hair loss. Environment, stress, hormone change and genetics all have effects on your growth. Taken all of this into consideration, I have a solution for you poor souls who feel you've gone from fab to drab: PRODUCT! But the right kind.

Aveda
is known for being ayurvedic and green. Their products work with the protein (called keratin) your hair is made up of and solves the problem you're facing in a holistic approach. Quite frankly, it's the only way to save any problem.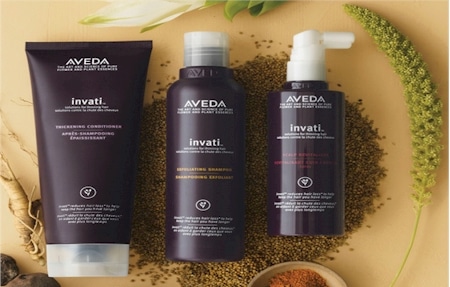 Invati
is their new line for hair re-growth. If you're just having a problem with your hair being thin since birth and want thicker hair, they have their
Pure Abundance line
for that. Tackling hair re-growth has never been easier than investing in
Aveda's Invati line
. Yes, there are many at-home ayurvedic rituals you could research and waste time trying to figure out. Personally speaking, I've done it, and it's draining when you wait those 4-6 weeks to see results only to realize it hasn't done anything!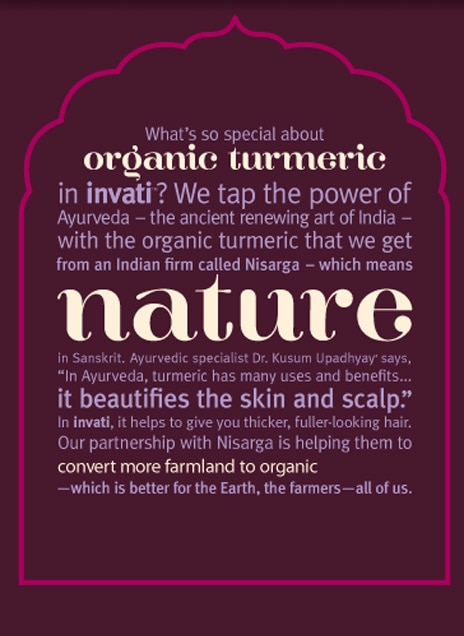 Having recommended Invati to my clients, I've seen with my eyes the results of fuller, denser hair in 2 weeks time. Don't be afraid of product: it's worth the investment, and you can add "thinning hair" to the list of floating recollections.