Most people have gone to a nail salon or spa for a manicure. Some places are better than others. I have a favorite place that I like to go, but what happens when you're out of state, or your favorite place is closed? How do you know that you're going to get the same level of service that you get at your usual place?
Do you going to Yelp and read reviews? Do you rely on a friend who seems to know what they are talking about? Do you take the time to go online and research the health code scores over the last several years? With all that, even the top places can still give you bad service. So here are a few tips and things that I want from a nail salon.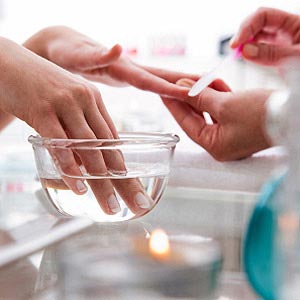 When you first walk into the salon, has anyone greeted you? Look around to see if you can locate a recent health code score—they're required to be publicly posted. Always make sure that the person doing your nails has a cosmetology or manicuring license. You always want to be sure that any beauty professional performing service for you is properly licensed. Now look to make sure that the place of business is clean in general. Before sitting down for your service, your manicurist should have taken a clean cloth or paper towel and, with a bottle of disinfectant, sprayed and wiped down the nail station. A clean towel should also be put over the nail station as you're being seated. It is very important that your manicurist has gotten all the clean, unused supplies from proper packaging. This includes the buffer. Most places try to get away with using the same buffer from client to client, but infection can get spread that way. Relax while the manicurist is performing your nail service, but still pay attention to what he or she is doing. Never let the manicurist cut your cuticles—they should just be slightly pushed back.
You're almost finished. You've got nice, pretty, polished nails and hopefully you've received a safe manicure with great service. Have fun and happy nails!