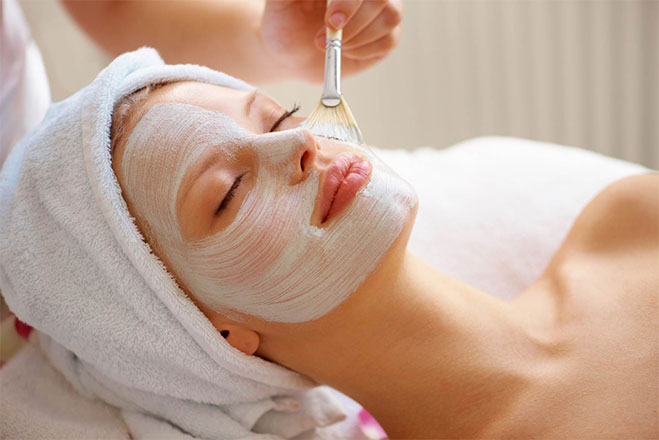 Being a student at the Cinta Aveda Institute includes many benefits. My favorite is being exposed to all of the incredible products and services.
If you are a student on the Monday, Wednesday, and Friday side of the program, you can come in on Tuesdays, Thursdays, or Saturdays for any service, hair appointment, or facial/massage. Being in the cosmetology program means that most of my time at the Institute is consumed doing hair or occasionally getting my hair done. After a long week of school and work, nothing sounded better than a day of pampering. Because I don't do facials myself, I decided the next best option was to come in to the Institute on a day off and book a facial. This is my review of the experience.
Being a student myself, I was more than confident in my fellow classmates' ability to provide excellent service and I was right! When I arrived with a friend, we were both greeted promptly and offered water or tea. Then we were escorted to our private rooms and asked a few questions about our skin and our daily routines. This was one of my favorite parts of the service, because it really showcased how customizable each facial was. After explaining my skin type along with all of my problems and concerns, I was given some very helpful tips, tricks, and solutions to help improve my skin in days to come.
The facial itself was about an hour long and included a foot, and neck and shoulder massage. When the service was over, we were both taken downstairs to the experience center where we did the basket program. The basket program is essentially a run-through of all the products that were used on our skin, and what our esthetician recommended for a new and improved skincare routine.
Overall, we both had a great time and would definitely come back again for another facial!