Graduation day was just a couple of weeks ago! I was super-excited for this event. Not only were we graduating, but we were allowed to bring in our own model and do their makeup. The best part was that it was animal-themed!
The days before the graduating, we picked the animal we wanted and we strategized and planned what we wanted to do with our models. We felt very confident because we had lots of help from our teachers and they taught us how to apply feathers or glitter or, since it was animal-themed, even gills! We were able to practice on our classmates to try out our ideas and see if we liked them or wanted to do something differently.
I choose to do a peacock for my model. Peacock's were my grandmother's favorite bird; we used to have them at our house when we were younger. And no one else chose the peacock. My model was my little sister. I liked bringing in my little sister and showing her where I was going to school and what I was learning. She's interested in some of these things as well, so I think it was a great experience for her to come in and be a model.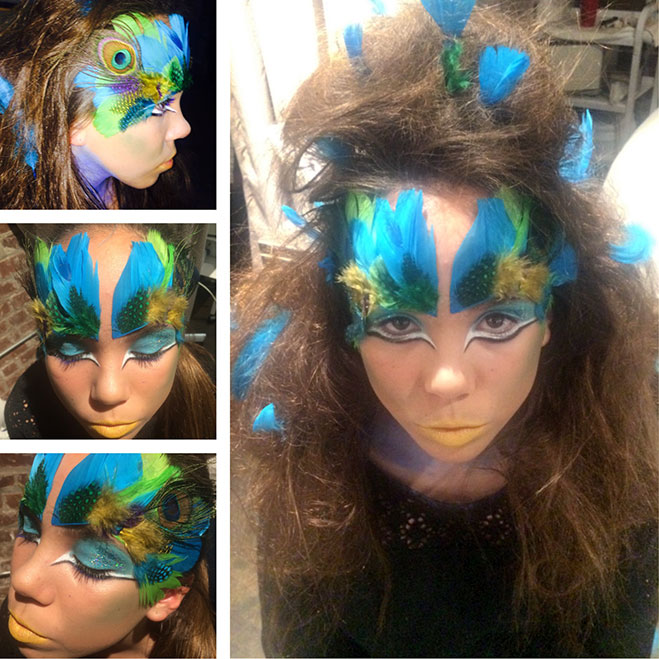 We had plenty of time to work on our models. We also had the cosmos come in and do our models' hair. They had a walk thru of what to do, how to walk and pose. If they had costumes, they were able to put them on. Then it was show time! Our friends and family showed up to watch our graduation accomplishments!
I had a great time with my sister, and also it was such a great moment of accomplishment. I loved having my family come and watch. I can't wait for my next graduation for CIDESCO!