Hey Everyone-
I know its been quite some time since I've updated my blog but I had to stop and take a moment to share with you all the changing styles of eyeliner.

Currently Summer 2013 Fashion Shows are being held in various Metropolitan cities all over the world and what many fashion designers are calling for are more modern, futuristic looks with hair and makeup.  Of course, these aren't the "Back To the Future" renditions of what they thought fashion would be in the 2000′s, but it is definitely an advancement beyond the typical winged eyeliner.
One makeup artist who is pushing the envelope with eyeliner design would be
Val Garland
.   In Val's looks, there always seems to be a great balance between her calculated architectural structure and her imaginative creativity.  She respects the shape of the eyes and face, however knows where to "think outside the box" and make it more enhanced.  Now I know a lot of people are probably thinking, "I could NEVER get away with wearing something like this on the day-to-day" and I totally get that.  However, these trends are supposed to really just inspire and motivate you to try something different and tweak something about your current style of doing makeup.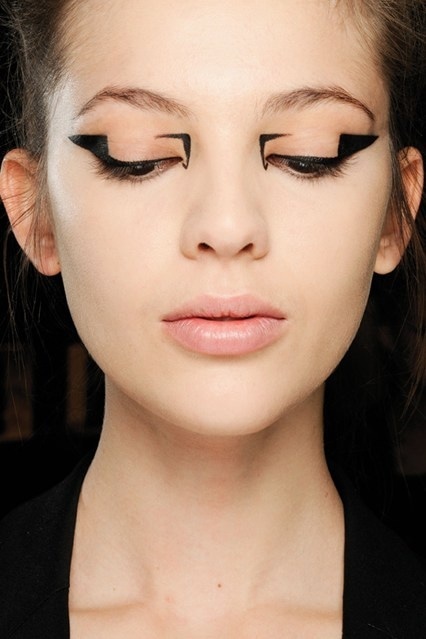 Makeup by Val Garland

With Spring just around the corner,  I think the most fun and creative version of eyeliner you could do would be utilizing a vibrant color of eyeshadow and lining the top of your already existing black or brown eyeliner.  It doesn't have to be applied super thick, just enough that when your eyes are open and at a natural state you see the hint of color.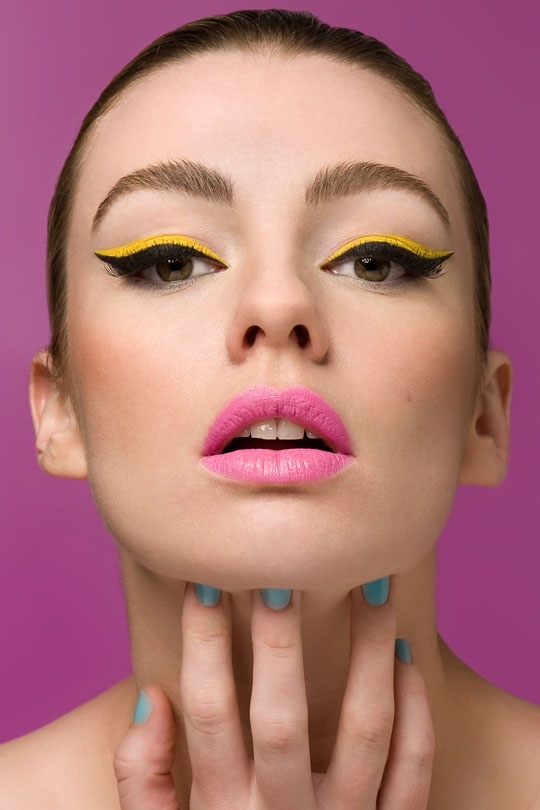 Just something fun and new to try in case you're bored in your rut. ENJOY! -RR*
Check out Rachel's blog here.