The Esthiology program is a total of 600 hours which is completed in a total of 5 months. You have the choice to attend school either Monday-Wednesday-Friday or Tuesday-Thursday-Saturday.  The program is split in half. The first 300 hours introduce you to Aveda and how it all began and includes most of the theory, which covers all subjects from make-up to waxing and facials.  The last 300 hours are mostly practical, hands on in a spa room performing services.  When placed in a salon / spa environment you begin to take clients, perform facials, skin analysis, waxing, etc.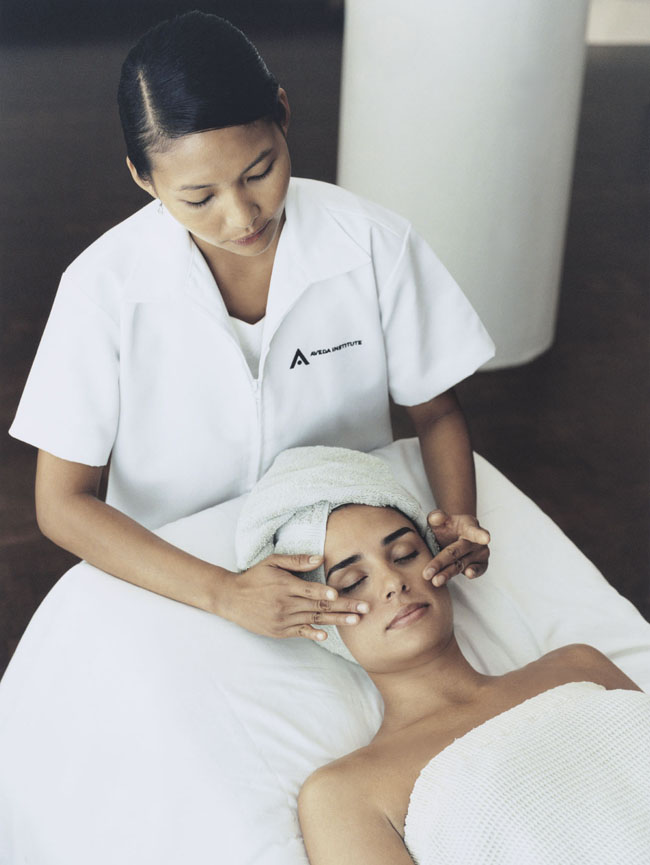 The school does a lot of marketing to bring many guests so students have a lot of practice and will be ready once graduating. Guest speakers come in at least once a week to teach you about advanced topics.  At the end of the class the speakers usually give out their contact information to give students the opportunity to attend more advanced classes outside of school, or to contact them if they are seeking employment.  Many spas love Aveda students.  They welcome you to bring in your resume and be interviewed by them to see if your a perfect candidate.
Cinta Aveda Institute acknowledges students for their hard work. Once a month there is an assembly where they recognize students with certificates when they achieve their  goals or perfect attendance in that previous month. If wanting to take more advanced training there is now a program called CIDESCO which is for candidates that seek to get not only an esthetician license but also a massage therapist license. You can continue on to this program after completing your 600 hours of esthiology training.