It was all an accident, how I found Aveda.  I originally was looking for a specific product with another company to help my severely damaged hair. I was shopping in Santana Row and had walked into 3 salons and Aveda was the last.  I did not know anything about Aveda and was about to walk out, because they did not sell the product I wanted.  A sales associate approached me and asked what it was I wanted to achieve and I am grateful she did!
I explained to her how I bleached/lightened my hair 4 times in 1 week, going from black to platinum blonde.  My hair was fried, frizzy and definitely dry.  She introduced the Smooth Infusion line to me and I purchased the serum, shampoo, conditioner and prep product.  Before I purchased each item I went into the bathroom and quickly read the reviews online to ensure it was going to work. It is a must to research any product I purchase before I add it to my daily beauty regime. There were over a 1,000 ratings for the products rating it close to perfect.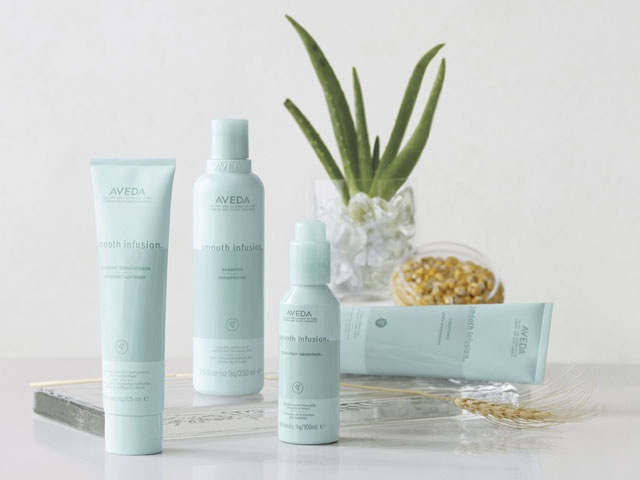 I was more than satisfied with the results. My hair was amazingly soft and shiny. It was then I realized how great Aveda must be. I had tried many other well known brands, but nothing compared to Aveda.
I can say I was no longer embarrassed to walk around because of my hair being severely damaged.
This was the first great experience I had with Aveda before I even knew I wanted to attend the Cinta Aveda Institute.