Cinta Aveda Institute has put together a team called the Creative Team. This team attends fashion shows, beauty shows, and private photoshoots to give students a feel of the real world. The creative team usually works together with the Academy of Art University to complete a successful photoshoot.
The Creative Team is made of hairstylists and estheticians. Hairstylists main focus is on the hair and make-up if needed. Estheticians focus on make-up, mini facials to prep the skin and waxing if needed.
A couple months ago the Creative Team attended an event called the Trashion Show in which they created their own outfits with recycled materials. This event took place in SF at Ruby Skye and most of the money raised was given back to the Clean Water Fund.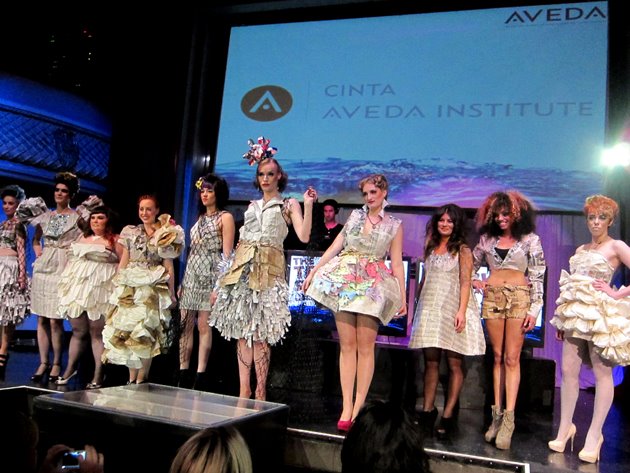 After attending these events and photo shoots  students are given pictures of their work to put into their portfolio. The photographs that are taken at these events are done by professional photographers with years of experience.
Students in the creative team can also volunteer with the Academy of Art University and use their own time to attend some of their photo shoots.
Being in the Creative Team is a great experience and if attending the Cinta Aveda institute it is highly recommended. The Creative Team is all about art, fashion, beauty, and students work being expressed.  In the Creative Team you do a lot of networking which can lead to great opportunities in life.