Like many other future estheticians, I want to own my own business some day. When the day comes for me to open the doors of my spa, I want to know the ins and outs of every service I offer and be able to provide support for my employees in every aspect of their own practices.
I knew AVEDA would provide me with an excellent education, especially in a beauty-savvy city like San Francisco; and my research into Cinta AVEDA revealed an exciting and different educational option: CIDESCO, short for Comité Internacional D'Esthétique et de Cosmétologie.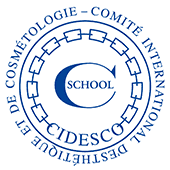 CIDESCO
is an internationally recognized certification in beauty therapy. 
Th
is program is essentially a continuation of the
Esthiology program
where you can learn advanced versions of all the subject matter covered in
Esthiology
, plus much more.
You will likely start with a 10-week massage course taught by educator Christy. With 15+ years of experience in massage and skin care, she can teach you almost anything you want to know about massage, including special modalities like pre-natal technique and Thai massage.
Educator Kris covers machines like the galvanic, which uses electrical current to penetrate beneficial products further into the skin and the high frequency, which creates ozone gas on the skin's surface to help manage the overgrowth of p. bacteria, which is a contributing factor to acne.
Maria can round out your CIDESCO education by divulging her make-up success tips, in-depth product knowledge and more, all collected over more than 30 years in the industry.
Any esthetician can benefit from the advanced topics that are covered in this specialized program, but if you're thinking about following an entrepreneurial route, it's practically a must.